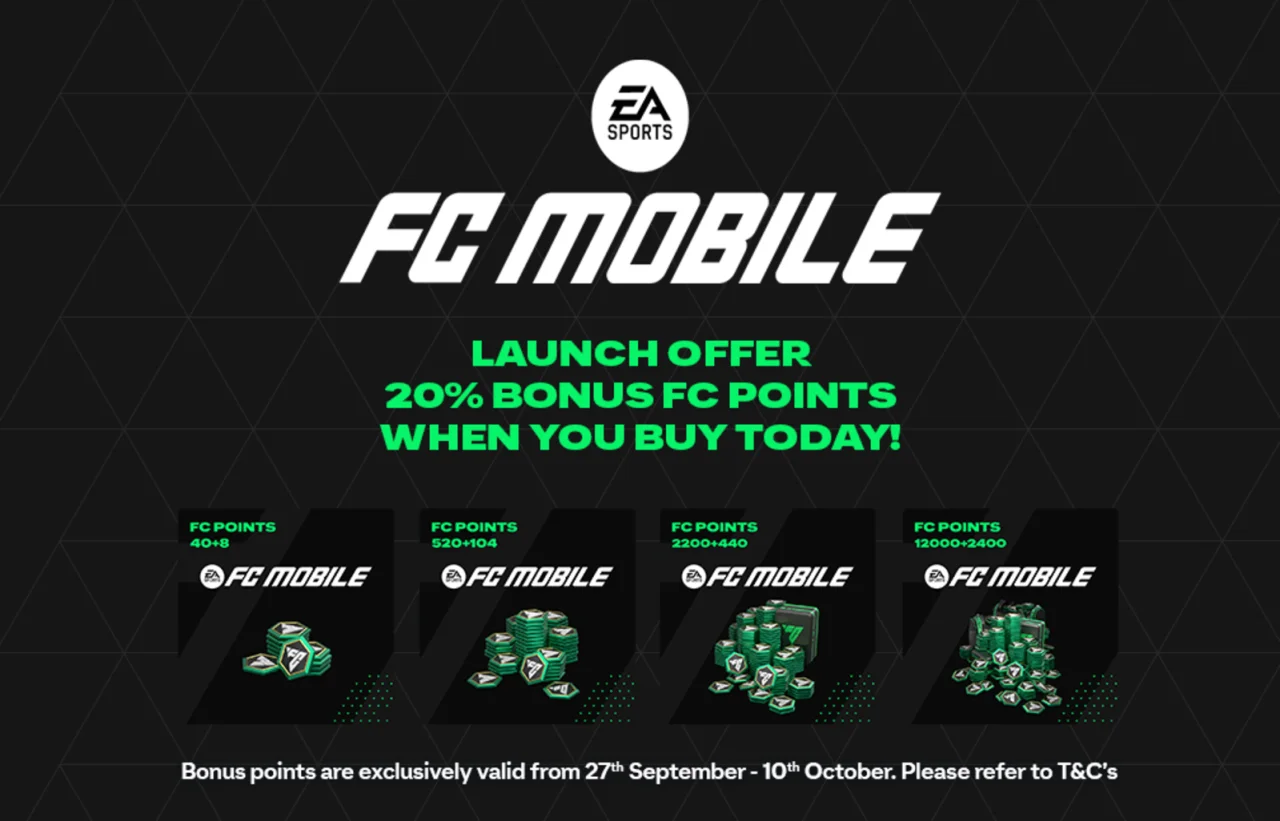 Get 20% Extra FC Points in EA Sports FC Mobile!
1 October, 2023
EA Sports FC Mobile Points are now available on PrepaidGamer.com! To celebrate, we're offering a limited-time promotion where you'll receive a generous 20% extra bonus points when redeeming your FC Points code!
With over 15,000 licensed players, 650 teams, and 30 leagues, including the UEFA Champions League and Premier League, EA Sports FC Mobile delivers an authentic football experience on mobile platforms.
But act fast; you must redeem your codes before October 11th, 2023, to enjoy the bonus (redeeming the code after this date will result in no bonus points). Don't miss this chance to supercharge your team and game progress!